Tokyo June 8th - 10th
International attendees confirmed:
›› Monday, June 8th
Tokyo 2.0 06:30pm - 10:00pm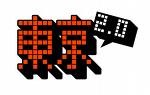 Tokyo 2.0 is a not-for-profit community event run by a steering committee of volunteers.
Geeks on a Plane Tour will join in for Tokyo 2.0 25th event hosted at Super Deluxe in Downtown Tokyo. We'll be looking at interesting technologies at the intersection of web & language, such as natural language processing. We're gonna have a presentation on Mozilla's Ubiquity, with many more to be announced soon, so watch out for that!
Event Location
Super Deluxe (www.super-deluxe.com)
Nishi Azabu, Close to Roppongi Hills, Tokyo

›› Tuesday, June 9th
Startonomics Tokyo (registration starts 08.30) 09:00am - 06:00pm


Startonomics Tokyo will be a one-day workshop designed by international and local entrepreneurs for entrepreneurs providing a comprehensive overview of technology platforms, market opportunities, and investment climate from both US and Japan perspectives, and focused on startup success in internet, software, gaming, and mobile.
Event Location
KDDI Web Communications .inc
Sumitomo R&D Kojimachi Bldg.No.3, 3-6 Kojimachi,
Chiyoda-ku, Tokyo 102-0083, JAPAN


Statonomics Tokyo is sponsored by KDDI Web Communications who we would like to thank very much for providing the location for this event. KDDI Web Communications Inc. was founded in 1997 and is a leading Japanese hosting provider with focus on small and medium sized enterprises. The company has more than 40,000 corporate clients and 7,000 resellers for its SMB hosting services. It is a division of KDDI Corporation, the second largest Japanese telecommunications operator with over US $36 billion in revenues in 2008.
Startonomics VIP Dinner & Afterpary Tokyo 07:00pm - 10:00pm (All Access Passes/Invitation Only)

Startonomics VIP Afterparty & Dinner will be held at Copon Norp and will feature lightening talks by Japanese start-up companies as well as international Geeks on a Plane Tour participants. Don't miss it!
Event Location
〒150-0001 渋谷区神宮前3-15-11
PHONE: 03-6406-3833
›› Wednesday, June 10th
Brunch Meeting 09:30am - 11:00am (All Access Passes/Invitation Only)

Geeks on A Plane proudly presents guest speaker Mr. Kenji Kasahara, CEO mixi, to an exclusive VIP Brunch Meeting at Sheraton Miyako Hotel Tokyo.

Mixi, Inc. is a Tokyo-based web company established in 1999, initially as an online job service.
Mixi is now known for its social network service of the same name, which is by far the biggest one in Japan. The site boasts over 19 million members and gets over 14 billion page views monthly (July 2008). The mobile version is more popular than the PC site.
Mixi is only available in Japanese and officially restricted to adults. The service requires an invitation from a member and a Japanese cell phone's email address for identity confirmation.

This exclusive Brunch Meeting is brought to you by Land Rush Group, who we would like to thank very much for their kind support. Land Rush Group is a digital media business that helps content owners find new methods of monetizing their assets.
Event Location
Sheraton Miyako Hotel Tokyo
1-1-50 Shirokanedai, Minato 108-8640, Japan
The Tokyo leg of the Geeks on a Plane Tour is co-organized with KDDI Web Communications - a leading hosting service provider in Japan as well as Tokyo 2.0, a regular event for tech start ups and entrepreneurs.