Beijing June 11th - 12th
International attendees confirmed:
›› Thursday, June 11th
Startonomics Beijing 08:30am - 06:00pm


Startonomics Beijing will be a one-day workshop designed by international and local entrepreneurs for entrepreneurs providing a comprehensive overview of technology platforms, market opportunities, and investment climate from both US and China perspectives, and focused on startup success in internet, software, gaming, and mobile.
Event Location
OrangeLabs' Innovation Gardens
海淀区科学院南路2号融科资讯中心C座南楼10层
10th floor, South Tower, RaycomInfotechPark C
2, KeXueYuan Nan Lu, HaidianDistrict
Tel: (010) 6257 1188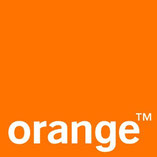 Startonomics Beijing is hosted by OrangeLabs Beijing. OrangeLabs Beijing was set up in July 2004, at the Zhongguancun High-tech Park - China's "Silicon Valley" where gathers the most prestigious universities and research institutes in the country. Today, the Beijing lab has over 100 full time employees, with a mix of scientists and engineers. The mission of the Beijing laboratory is to contribute to the France Telecom Group's development through innovative applications and services generated in China and become recognized as one of the best R&D centers in the world. It focuses its researches and development on terminals, telecom value-added services, wireless network technology, Chinese Language Processing and Voice Authentication, and usage and sociology.
VIP Beijing Duck Dinner 08:30pm - 10:00pm (All Access Passes/Invitation Only)

Guests incl. Victor Koo - CEO Youku.com, Mark Yang - CEO Ganji.com , Fritz Demopoulos - CEO Qunar.com and many more.
›› Friday, June 12th
Geeks on a Wall - Great Wall Networking Hike 09:00am - 04:00pm (All Access Passes/Invitation Only)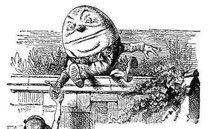 Stroll the world's longest wall as seen on Google Earth.
Startup2Startup Dinner Beijing sponsored by BlueRun Ventures 07:00pm - 09:30pm

Keynotes followed by startup pitch presentations and roundtables mixing rookies, seasoned entrepreneurs and investors to share knowledge and make all better off.


Startup2Startup Dinner Beijing is sponsored by BlueRun Ventures. BlueRun Ventures is a leading early stage venture capital fund focused on Internet & Media, Mobile, Enterprise Software, Semiconductors and Components.  For the last 10 years, BlueRun Ventures has worked with early stage companies to build lasting businesses and successful exits in the crossroads of technology, ideas and global markets. BRV has long recognized the global proliferation of technology and the importance of having strong local markets to support technology trends.  BlueRun has maintained a global footprint since its inception and has had a local presence in China since 2001.  With over $1 billion of capital under management, BlueRun Ventures continues to look for passionate entrepreneurs and market changing ideas. The firm has offices in Menlo Park, Beijing, Shanghai, Helsinki, Seoul, and Mumbai.
Startup2Startup Afterparty 10:00pm - open end

Geeky Chic is an exclusive, invite-only After Party hosted by The Red Connect and Cheeky Monkey. The evening will bring together international and domestic press, members of the China tech scene, and of course, the fabulous attendees of Geeks on a Plane. The party will take place in The Westin Beijing Chaoyang's funky bar, Touch.
Event Location
The Westin Beijing Chaoyang
No. 1 Xinyuan Nan Road, Chaoyang, Beijing 100027
Telephone: +86 (10) 5922 8888

›› Saturday, June 13th
The Beijing leg of the Geeks on a Plane Tour is co-organized with +8* | Plus Eight Star, a cross-market consultancy on mobile, telecom and Internet in China, Japan and South Korea. The company is also the organizer of Mobile Monday Beijing.