Blog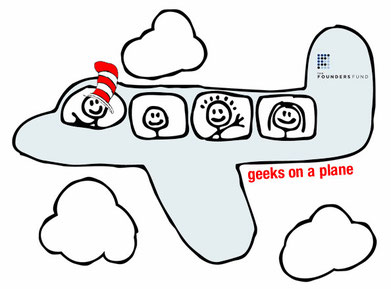 Hey everyone,
the speakers & agendas for the different events of our tour are almost finalized and we have opened registration for local attendees! Please check the following pages for details:
Please note that the events marked with VIP/Invitation only will be restricted to All Access Pass holders and selected VIPs only. Those of you from Japan & China who pre-registered through the contact form on http://www.geeksonaplane.com will receive invitation emails shortly.
Looking forward to seeing you soon at one of the tour stops!
We are happy to announce the Geeks on a Plane East Asia Tour 2009! Dave McClure and Founders Fund are inviting international investors and tech entrepreneurs on a trip through Tokyo, Beijing and Shanghai to meet with some of the biggest Internet companies in East Asia as well as the hottest startups.
Additionally we are inviting all interested local entrepreneurs, internet companies and tech geeks in the respective cities to meet with us a numerous events organized at every tour stop. Please contact us at info@web2asia.com if you want to get involved!
The Tour will take place from June 8-16th and is organized by Web2Asia as well as partners such as Tokyo 2.0, KDDI Web Communications and +8* | Plus Eight Star in the respective cities.
18 Comments